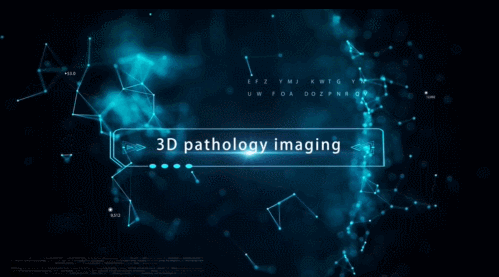 JelloX Biotech Inc. is a university startup by research team from National Tsing Hua University. JelloX owns exclusive in-license and invention patents to develop innovative digital imaging technology and AI analysis platform for next generation pathology with 3D digital pathology image and tissue feature-based diagnosis. We aim at creation of the world first 3D digital pathology solution in support of precision cancer diagnosis, optimize patient treatment outcome, and matching right patients with right drugs at right time. Our slogan is "Reimaging Pathology at New Horizan"

JelloX has launched the first product "JX ACE 3D Pathology Imaging Service" to provide customers high resolution pathology images. Special advantages including high accuracy, convenience and efficiency make it a rapid and economic commercialized 3D pathology product most suitable for current pathology diagnosis workflow. In addition to nuclei, membrane, and antibody staining signals, our product can detect 3D pathology signatures invisible by conventional 2D methodology. We have discovered multiple novel 3D morphology and biomarker features with strong concordance to clinical treatment outcome, along with AI algorithm and precise quantitative analysis new cancer diagnosis models have been established. Our innovative discovery and clinical validation have been published in scientific journals and international conferences, demonstrating superiority of 3D pathology diagnosis. Moreover, our MetaLite 3D pathology analysis software and high speed scanner will be launched to complete an integrated "3D digital pathology imaging and AI auxiliary analysis platform" in order to penetrate international business opportunity of precision diagnosis and AI medicine.

JelloX Biotech has registered in Hsinchu Biomedical Science Park to establish certified laboratory for 3D pathology, we will continue to collaborate with medical centers, biotech industry, and research institutes with special focus on proof-of-concept projects. Creation of innovative medical device product and penetration of emerging global market will contribute to new generation precision AI medicine with high social and economic impact.